Tanzania Safari on a Budget: 10 Tips for Affordable Safari Experiences
Dreaming of exploring Tanzania's breathtaking landscapes and abundant wildlife, but worried about breaking the bank? Fear not! Tanzania Safari on a budget is not only possible but also offers incredible experiences that will leave you in awe.
In this blog post, we will guide you through savvy tips and tricks on how to travel affordably in Tanzania while maximizing your experiences. Discover how to immerse yourself in its rich culture, encounter wildlife, and uncover the natural wonders of this captivating country without emptying your wallet.
Get ready for an adventure that won't break the bank!
10 Tips for Affordable Tanzania Safari – Tanzania Safaris on a Budget
1.    Plan Your Trip During the Off-Season:
When it comes to traveling to Tanzania on a budget, timing is everything. Consider visiting during the off-peak season, which is typically from March to May and October to November.
During these months, prices for accommodations and tours are generally lower, and you'll encounter fewer crowds. Take advantage of this opportunity to explore Tanzania's stunning landscapes and wildlife while enjoying significant savings.
2.    Opt for Budget Accommodations:
Tanzania offers a variety of budget-friendly accommodation options that still provide comfort and convenience. Consider staying in guesthouses, hostels, or campsites instead of high-end lodges or resorts.
These alternatives not only offer lower rates but also allow you to connect with fellow travelers and experience genuine local hospitality. Look for accommodations that provide basic amenities, cleanliness, and a friendly atmosphere, ensuring a comfortable stay without breaking the bank.
3.    Embrace Local Cuisine:
One of the best ways to experience Tanzania on a budget is by indulging in the local cuisine. Seek out street food vendors and small local restaurants that offer authentic Tanzanian dishes. Try staples like Ugali (a cornmeal porridge), Nyama Choma (grilled meat), and Chapati (flatbread).
Not only will you save money compared to dining at upscale restaurants, but you'll also get a taste of the country's rich culinary heritage.
4.    Utilize Local Transportation Options:
Transportation costs can quickly add up during your trip. To save money, consider utilizing local transportation options such as buses, minibusses (known as dala-dalas), or shared taxis.
These modes of transportation are not only affordable but also give you the opportunity to interact with locals and experience the everyday life of Tanzanians. Additionally, renting a bicycle or using motorcycles (known as boda-bodas) can be cost-effective and adventurous ways to get around certain areas.
5.    Explore National Parks and Reserves:
Tanzania is renowned for its breathtaking national parks and wildlife reserves, and you don't need to break the bank to experience them. Instead of opting for expensive private safaris, consider joining group tours or budget-friendly camping safaris.
These options provide an opportunity to witness incredible wildlife, such as the Great Migration in the Serengeti or the diverse species in the Ngorongoro Crater, all while staying within your budget. Research reputable tour operators who offer affordable packages without compromising on the experience.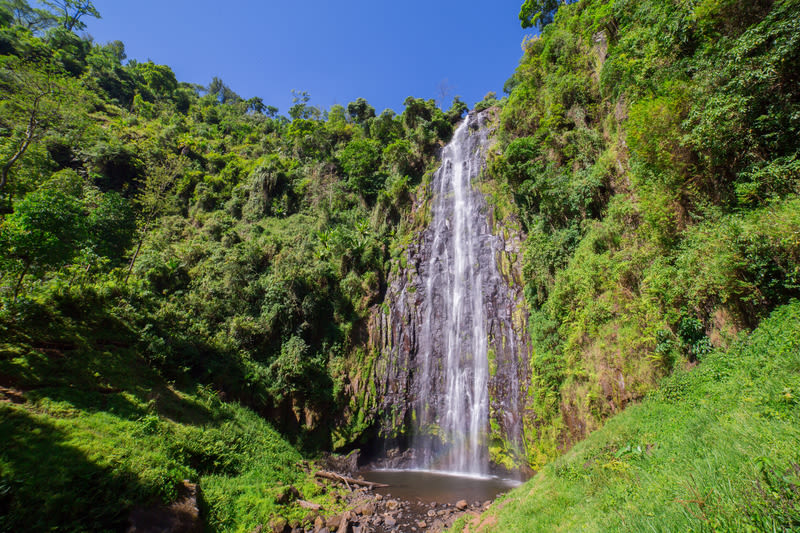 6.    Engage in Free or Low-Cost Activities:
Tanzania offers plenty of low-cost or even free activities that allow you to appreciate its natural beauty and vibrant culture. Explore bustling local markets, wander through cities like Dar es Salaam or Stone Town, or take leisurely walks along the stunning beaches of Zanzibar.
Engaging with locals, visiting museums, attending cultural events, and exploring historical sites are often minimal-cost or free activities that provide rich experiences without straining your budget.
7.    Prioritize Must-See Attractions:
While Tanzania boasts numerous incredible attractions, it's essential to prioritize them based on your interests and budget. Research and select the must-see sights that align with your preferences.
Whether it's embarking on a hike up Mount Kilimanjaro, visiting the iconic Serengeti National Park, or enjoying a relaxing beach getaway in Zanzibar, focusing on a few key experiences will allow you to allocate your budget wisely and fully immerse yourself in these remarkable destinations.
8.    Research and Compare Tour Operators in Tanzania:
If you plan to embark on guided budget safaris in Tanzania, thorough research is crucial to find budget-friendly options without compromising on safety and quality. Look for reputable tour operators that offer competitive prices, read reviews from previous travelers, and compare their itineraries and prices.
Joining group tours often comes with reduced costs compared to private tours while still ensuring an enriching and memorable experience
9.    Stay Hydrated with Tap Water Refill Stations:
Staying hydrated is vital during your travels, but constantly purchasing bottled water can be expensive and contribute to plastic waste. Tanzania has introduced tap water refill stations in some areas, particularly in cities like Dar es Salaam and Arusha.
These stations provide safe and filtered water at a fraction of the cost of bottled water. Consider investing in a reusable water bottle and refilling it at these stations to save money and reduce plastic waste throughout your trip.
Safaris in Tanzania on a budget offers an amazing experience, but as well, should be an incredible worthy safari for you.
10. Interact with the Locals:
One of the greatest joys of traveling on a budget in Tanzania is connecting with the local community. Engage in conversations with Tanzanians, seek their recommendations for affordable activities or dining options, and learn about their culture and way of life.
Not only will this enhance your overall experience, but locals often know the best-kept secrets and hidden gems that are friendly to your wallet. Embrace the opportunity to forge meaningful connections and gain insider insights into Tanzania's vibrant culture.
Conclusion:
Traveling to Tanzania on a budget doesn't mean compromising on experiences. By following these savvy tips and tricks, you can explore the wonders of Tanzania without breaking the bank.
Plan your trip during the off-peak season, opt for budget accommodations, savor the local cuisine, utilize affordable transportation options, and prioritize your must-see attractions. Plan the best safari tours in Tanzania.
Engage in free or low-cost activities, research tour operators, stay sustainably hydrated, and connect with the local community for an authentic experience. Tanzania awaits, ready to offer you an extraordinary journey that won't drain your wallet. Happy and budget-friendly travels!
Please Follow us on Facebook, and Youtube Channel for more amazing insights and tips.