10 best attractions in Kigali Rwanda – Activities to do in Kigali Rwanda
Welcome to Kigali, the dynamic and captivating capital of Rwanda! Known for its cleanliness, safety, and vibrant atmosphere, the City offers a unique blend of urban delights and rich cultural experiences.
In this guide, we will take you on a journey through the city and the best attractions in Kigali Rwanda you can visit, providing valuable tips and insights to help you make the most of your exploration and immerse yourself in Kigali's urban charm.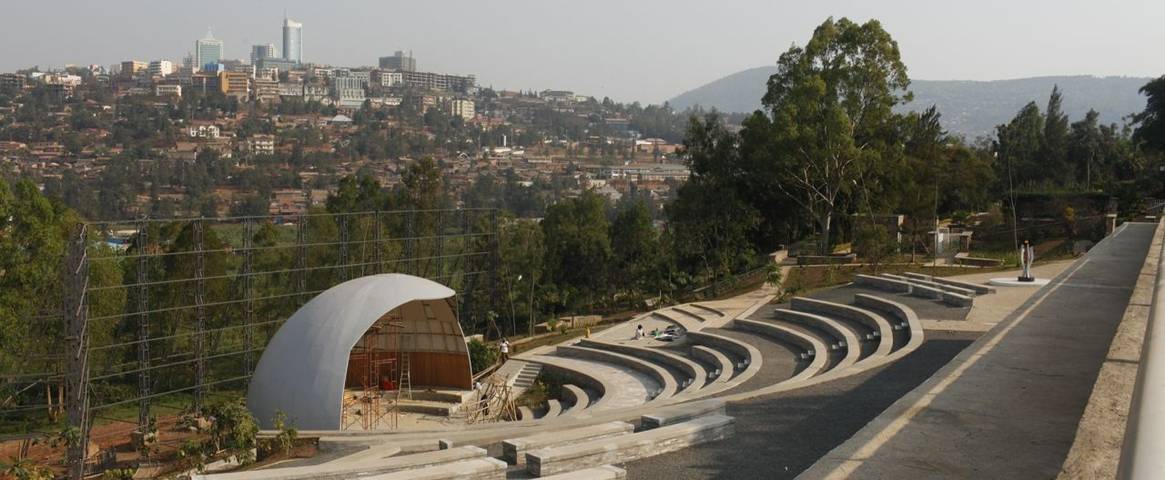 Tourist attractions in Kigali Rwanda – Beautiful places to visit in Kigali Rwanda
1.    Discover Kigali's Historical and Cultural Sites:
Start your adventure by visiting the Kigali Genocide Memorial, a poignant tribute to the country's history. Gain a deeper understanding of Rwanda's past and pay homage to the victims. Explore the Kandt House Museum to learn about the city's colonial heritage, and visit the Ivuka Arts Center to witness the vibrant art scene that reflects Rwanda's cultural resilience.
Engage with local guides and artists to gain deeper insights into Rwanda's history and culture.
2.    Explore Kigali's Neighborhoods:
Each neighborhood in the City has its own distinct character and charm. Begin with Nyamirambo, known for its bustling markets and vibrant street life. Stroll through Kimihurura, home to trendy restaurants, cafes, and art galleries. Visit the upscale district of Kacyiru, where you'll find government buildings and international embassies. Don't miss the modern and stylish neighborhood of Kigali Heights for shopping and dining experiences.
Take a guided walking tour or rent a bicycle to explore the neighborhoods at your own pace.
3.    Indulge in Culinary Delights:
The other interesting activity to do in Kigali Rwanda is to experience the culinary varieties they offer. The City is a culinary paradise, offering a wide range of flavors and culinary experiences. Start your day with a traditional Rwandan breakfast, including the famous dish of "isombe."
Explore local markets like Kimironko Market to sample fresh produce and local street food. Treat yourself to a dining experience at one of Kigali's many excellent restaurants, offering both Rwandan and international cuisines.
Don't miss the chance to try Rwandan coffee, known for its exceptional quality and flavor.
4.    Embrace the Green Spaces:
The City is blessed with numerous green spaces where you can relax and enjoy nature. Visit the beautifully manicured Kigali City Park for a leisurely walk or a picnic. Nyarutarama Park is one of the beautiful best attractions in Kigali Rwanda that offers stunning views of the city and is perfect for outdoor activities.
For a more adventurous experience, hike to the top of Mount Kigali to enjoy panoramic views of the surrounding landscape. Take a yoga or meditation class in one of the city's parks to find peace and tranquility amidst the urban bustle.
5.    Engage with the Local Community:
To truly experience the City's cultural charms, engage with the local community. Participate in a traditional dance or drumming class, where you can learn about Rwandan rhythms and movements. The communities build a strong senses of attractions in Kigali Rwanda, making them a must-experience activity here.
Visit a cooperative or workshop where artisans create beautiful handicrafts and support their work by purchasing unique souvenirs. Attend a cultural event or festival to witness traditional ceremonies and performances.
Research and connect with local organizations and community initiatives to learn about volunteering opportunities and support local causes.
6.    Visit the Inema Arts Center:
Immerse yourself in Kigali's thriving contemporary art scene by visiting the Inema Arts Center. This creative hub showcases the works of local artists and provides a platform for artistic expression. Explore the gallery, attend art workshops, and even purchase unique artworks to take a piece of Kigali's art scene home with you.
Check the center's event calendar for live performances and exhibitions for an enhanced cultural experience.
7.    Experience Kigali's Nightlife:
When the sun sets, Kigali's nightlife comes alive. Discover the city's vibrant bars, clubs, and live music venues. Enjoy a refreshing cocktail at one of the rooftop bars, groove to the beats of local musicians, or join a salsa dancing session. Kigali's nightlife offers a chance to socialize, unwind, and experience the city's energetic spirit after dark.
Ask locals for recommendations on the best spots for live music and nightlife in Kigali. Nightlife is among many activities to do in Kigali Rwanda, you will notice its diversity and richness to make an experience from it.
8.    Shop at Local Markets and Boutiques:
Support local businesses and indulge in some retail therapy at Kigali's markets and boutiques. From colorful textiles and handmade crafts to unique fashion items and jewelry, you'll find a variety of treasures to take home. Visit the Kimironko Market, Caplaki Crafts Village, or the Inzuki Designs Boutique for an authentic shopping experience.
Bargain and negotiate prices at the markets for a fun and interactive shopping experience.
9.    Attend a Traditional Ceremony:
To delve deeper into Rwandan traditions and customs, attend a traditional ceremony such as a wedding or a naming ceremony. These events offer a glimpse into the country's cultural practices, music, dance, and vibrant attire. Engage with the local community, ask questions, and immerse yourself in the rich traditions of Rwanda.
Seek guidance from local tourism offices or cultural centers to find out about upcoming ceremonies and cultural events.
10. Take a Day Trip to Mount Kigali:
Escape the city's hustle and bustle by taking a day trip to Mount Kigali. Embark on a hike to the summit, surrounded by lush vegetation and panoramic views of the city below. Enjoy a picnic at one of the scenic viewpoints or simply relax in nature's tranquility. This natural gem provides a refreshing break from urban life.
Hire a local guide to ensure a safe and enjoyable hiking experience, and carry essential supplies like water and snacks.
Conclusion:
Kigali, with its vibrant urban atmosphere and rich cultural heritage, offers a captivating experience for travelers. By exploring its historical sites, neighborhoods, culinary scene, and green spaces, and engaging with the local community, you will uncover the true essence of this dynamic capital city. Embrace the spirit of Kigali, soak in its warmth and hospitality, and create lasting memories of your journey through its urban delights and cultural charms.
Prepare yourself for an unforgettable adventure in Kigali, where tradition meets modernity and vibrant city life blends seamlessly with cultural heritage.
Please Follow us on Facebook, and Youtube Channel for more amazing insights and tips.